Ballroom Dance Lessons
Fairbanks Ranch
Arthur Murray Rancho Bernardo
Learn to dance
Never miss out on another dancing opportunity again! Whether you just want to survive on the dance floor or stand out in the crowd, learning to dance has never been easier.
Believe it or not, most students start as total beginners. By using our proven method, our team of certified instructors will help get you on the dance floor in no time. You'll even be dancing on your very first lesson!
Walk In, Dance Out ®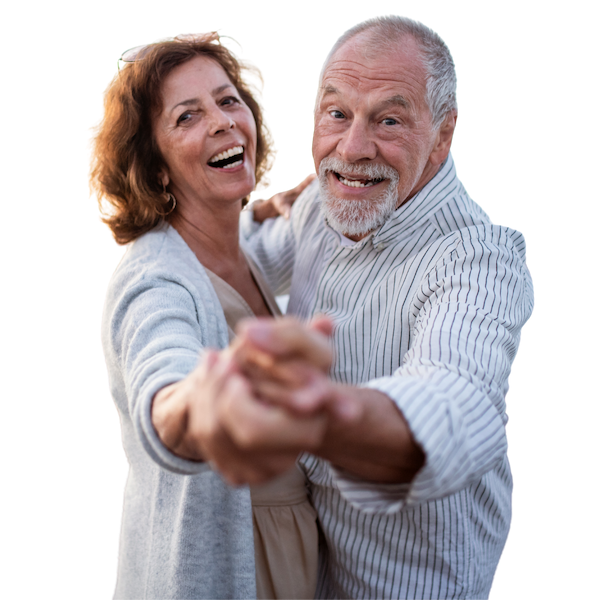 Dance Lessons Fairbanks Ranch
Looking for ballroom dance lessons near Fairbanks Ranch? Look no further! Located near beautiful Fairbanks Ranch, CA, not far from the Fairbanks Ranch Country Club and The Farms Golf Club, we teach dance lessons for the greater San Diego area.
Arthur Murray has been a staple in the community for many years, and we look forward to teaching Fairbanks Ranch to dance for many more years to come.
Whether you're looking for a Waltz, Swing, or Foxtrot, or maybe a Salsa, Tango or Country Two-Step; with over 30 styles of dance to choose from, we've got you covered. No matter the occasion.
Get started with ballroom dance lessons near Fairbanks Ranch today and see what dancing can do for you!
New Students
What to expect on your first lesson
After answering a few questions about your goals, aspirations, and the look and feel you'd like to have, you'll be guided through a few basics by one of our highly-trained instructors.
You'll start to learn to dance on your very first lesson, and leave with a plan of action for the next few sessions.
At Arthur Murray, we've developed a fool-proof method to help you learn to dance the quickest way possible and achieve your goals.
Studio Info
Contact
Hours
Monday - Friday: 1pm - 8:15pm
Saturday & Sunday: CLOSED

What our clients are saying...
Everyone is so helpful and encouraging to dancers at every level. My husband and I adore our instructor and we look forward to our lessons each week. I think it speaks to the atmosphere when we have noticed the same people almost every time we go. It's a great space to learn and have fun.

Arthur Murray completely changed our lives for the better. We started dancing there in 2007 and it has been a beautiful experience for my husband Fred and I. The staff has always been professional, fun and very enthusiastic...I highly recommend giving the gift of dance to someone you love. It's a gift that will be cherished for a lifetime.

My husband & I started taking classes before our daughter was married, so we would be able to dance without embarrassing ourselves or her. We just never expected it to be so fun & rewarding. It was a happy surprise...I am so glad we stayed with it after our initial goal was reached. The positive energy and enjoyment of moving to the music is a gift to the soul!